Deborah Walker created DAWS Enterprises, Inc. in 1985 as a subchapter S Corporation that has specialized in creating strategic public relations and marketing programs as central tools to help clients satisfy their sales, marketing and profit objectives. After the 911 tragedy, Deborah Walker continued to work as an independent contractor and established Deborah Walker Communications. Ms. Walker has contracted media communications, marketing, public relations and audio visual productions for a wide range of clients including: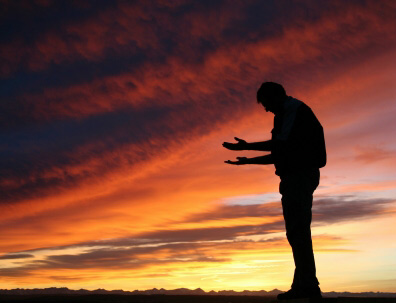 The Denver Chamber of Commerce
Walker Dilworth
The Denver Newspaper Agency
CHAFA
Business Technology Support
Minority Supplier Diversity
Christian Corps International Organization
Country Kitchen – Local
Pagest Communications
Xcel Energy/Hispanic
Now Hear This Communication Skills
Del Norte community Dev. Corp
Valley Heritage Fair
Colour Me Freedom Foundation
Nat'l Black Programmers Coalition
Urban Network Conference
Jack The Rapper conference
Black Radio Exclusive (BRE)
L.A. Focus on the World
House of Joy Miracle Del. Church
Deborah Walker Communications has also done marketing, PR, promotions and media interviews and profiles for some of America's hottest gospel artists, including, Michael and Regina Winans, Rev. James Cleveland, The Rance Allen Group, O'landa Draper, Lee Williams & The Spiritual Q.C.'s, Shirley Ceasars, Mighty Clous of Joy, Oleta Adams, Michelle Williams (formerly of Destiny's Child) and many others.
While working with journalists, film and video producers, artists and musicians, Deborah Walker Communications operates its own recording studio, producing the CEC Gospel Music Mix Internet radio program, as well as music recording, radio programming, commercials, voice-overs and audio mixing. Deborah Walker Enterprises production staff includes production manager and talent coordinator Jennifer Taft, and audio engineer and editor Ricky "O" Olguin.
Jennifer Taft
Production Manager and Talent Coordinator
Production manager Jennifer Taft is a brilliant, multi-talented person who handles special promotions, coordinating production for artists and clients, and all other aspects of commercial production. A skillful and dynamic leader, Jennifer is also an electrifying DJ personality for an R&B/Hip-Hop radio program for Lycos radio and other radio stations in Denver, Colorado.
Ricky "O" Olguin
Audio Engineer and Editor
Ricky "O" Olguin is exceptionally creative and a true audio engineer and production genius. Ricky "O" is responsible for overseeing technical studio operations, running the mixing board and producing and editing all commercial and audio programming for CEC Gospel Music Mix. Ricky has also excelled as an assistant program and imaging director of an R&B/Hip-Hop show with Lycos radio, BET.com and Source.com. He has produced many commercials for rap artists and other clients.
"When Deborah Walker's handling it, it's a done deal…"